Benchtop Resurfacing
+ Cabinets
Tired of old kitchen cabinets, and bench tops?
Why not resurface it? Choose a new colour for your cabinet, or create a durable finish for your countertops. Or why not both? We have a wide range of finishes and colours.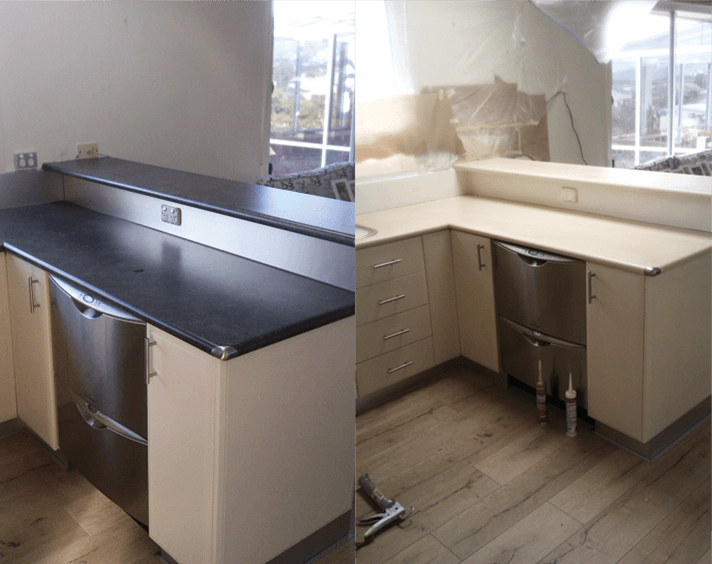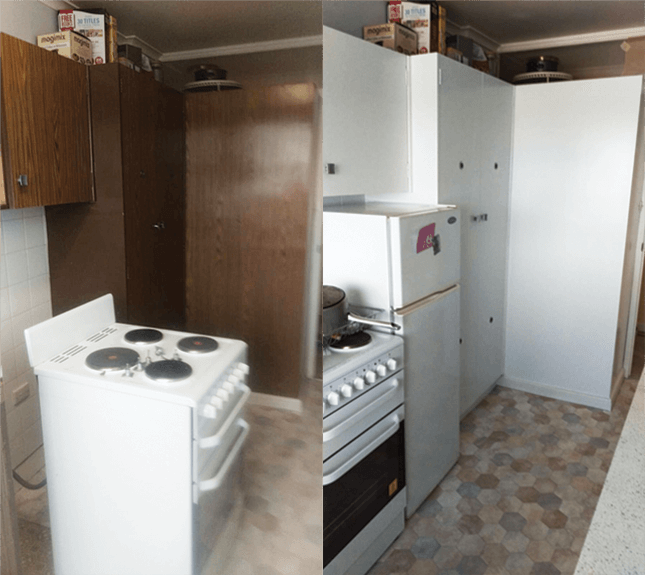 Choose The Colour It's That Easy
Compared to the short lifespan of traditional laminate surfaces. Our bench tops are applied with Stone-Fleck™. Forming a tough, durable finish we'll provide you with a superior protection for impacts and abrasions for years to come.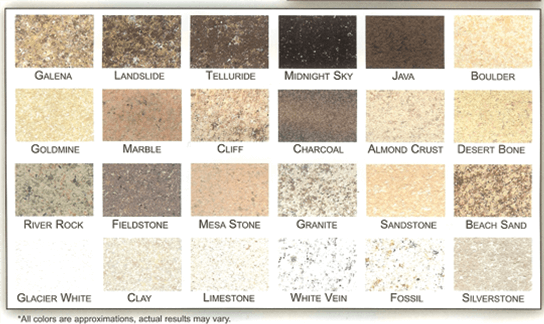 Yvonne & Malcom
"TAS Bath turned our timber kitchen and 2 bathrooms into modern, fresh and sparkling! They look amazing! We definitely recommend… to anybody considering upgrading their kitchen or bathroom."
 The Loft Collection
A Modern Finish Like No Other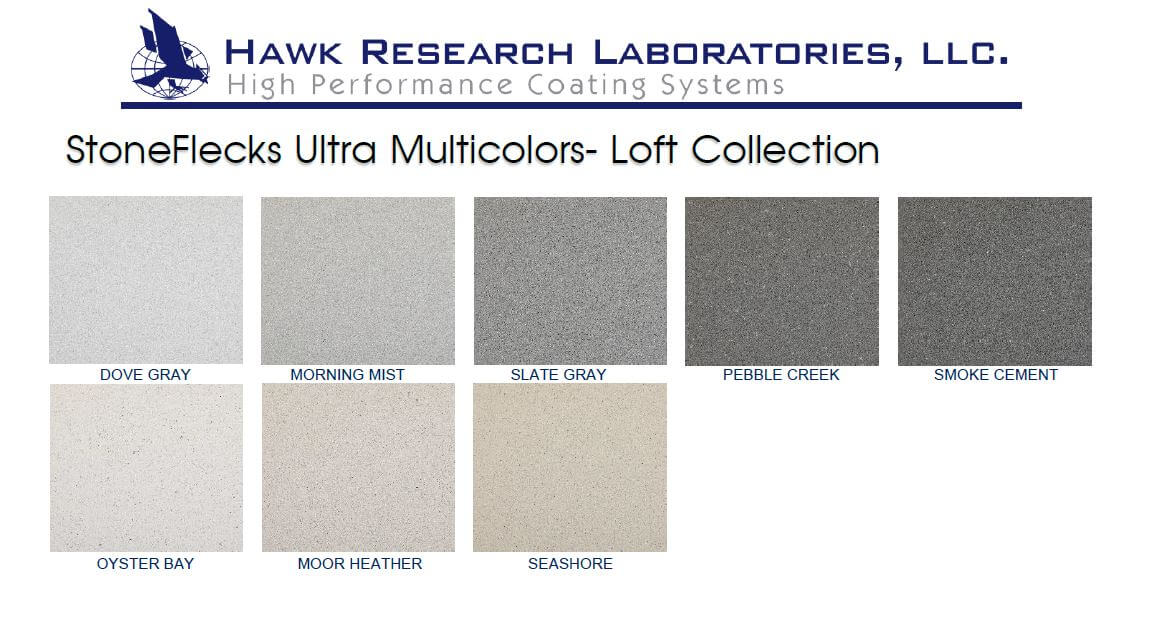 Modern loft living combines antique with urban chic. Central to the loft experience are high timber ceilings, exposed brick and concrete counters, beams and floors. The colors and hues are minimalist and industrial – grey, beige and white tones blend historical landmarks with modern luxury.
Drawing inspiration from the urban loft lifestyle, Hawk Labs introduces "The Loft Collection", a series of concrete-inspired colors. Ranging from cool tones to muted neutrals, this collection captures the popular sophistication and resilience of concrete.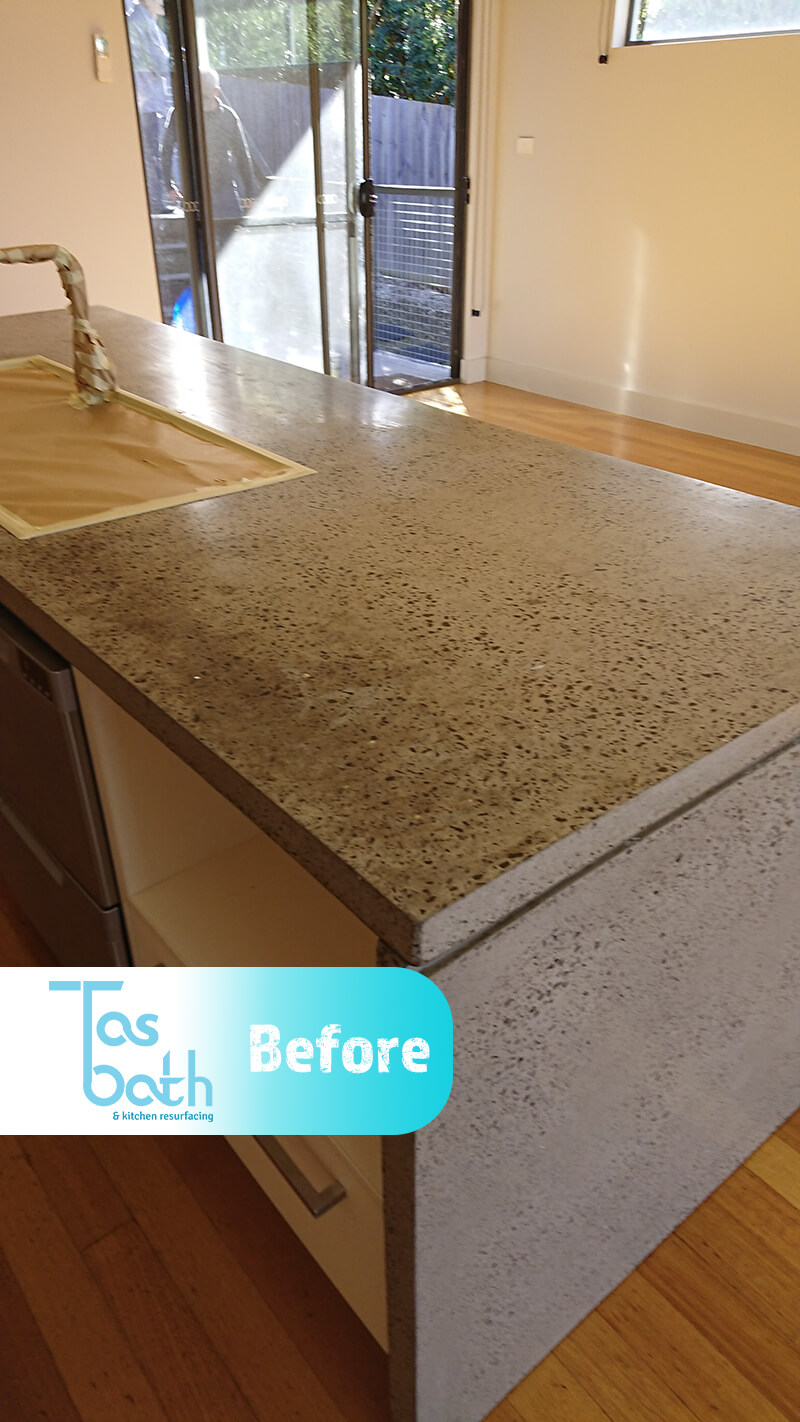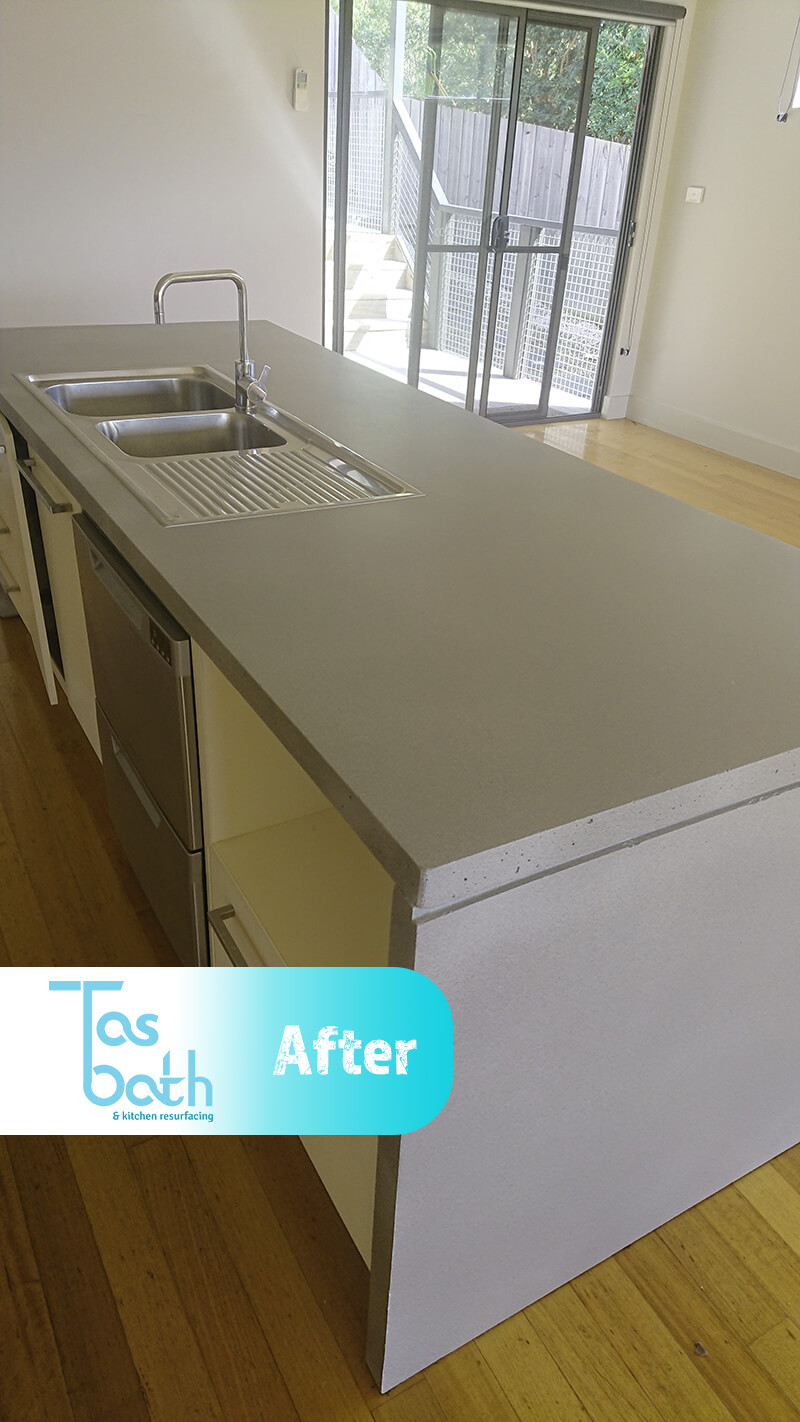 Final colors and pattern may vary due to slight batch to batch manufacturing variation, application techniques, environmental conditions, the surfaces being treated and other elements which may cause differences from the samples presented. All colors are representative only.